Integrated technology solutions for holistic protection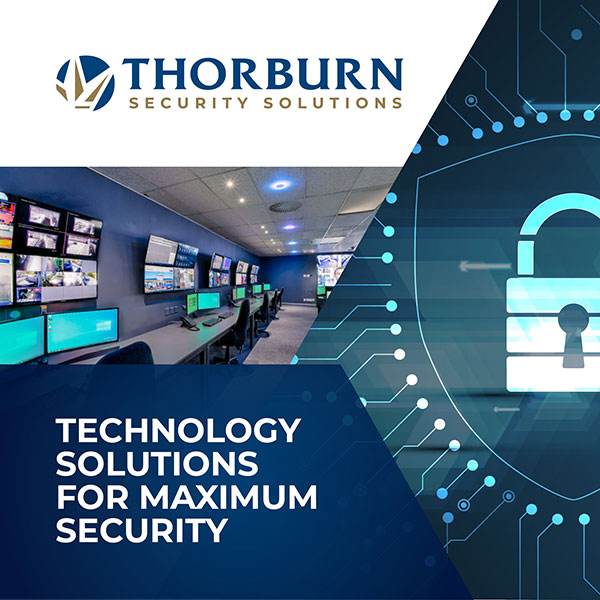 How can your organisation use integrated technology to mitigate fire and security risks and manage compliance? Here's how …
In a world where the criminal network is ever-evolving, technology and the ability to integrate multiple state-of-the-art security systems and applications provide the most comprehensive protection solution available.
The interoperability of various technology can automate and enhance the user experience and the data that is generated across a sophisticated security ecosystem can help businesses to:
Mitigate risk
Support investigations
Support Health & Safety
Early detection
Manage compliance
After conducting a thorough risk assessment, Thorburn Security Solutions integrates the latest cutting-edge electronic and safety security devices into a tailored security system that draws on the strengths of each element to create a holistic security matrix. An integrated solution can include any of the following:
Perimeter solutions – Clearview (anti-clim fence), electrical fences, gates and automation.
CCTV – Thermal solutions, automatic numberplate detection, artificial intelligence. CCTV (closed-circuit television) allows live remote monitoring to detect intruders. Cameras and monitors can be linked to recording devices to review footage.
Access Control – Full access control solution, time and attendance,  visitor management solution, radio frequency identification, facial and biometrics, artificial intelligence. Thorburn's Access Control Solution integrates access points with a control system that logs and stores all entry and exit information.
Intelligence – By centralising operations from our national control and command centre in Midrand, Thorburn provides an on- and off-site artificial intelligence (AI) monitoring platform to automate 24/7 remote surveillance of your premises. The CiiMS platform is a central component to an integrated security system as it links to, and controls other technological systems.
Energy – Solar powered kiosks coupled to lithium batteries generate and store clean renewable energy to constantly power security cameras and devices. Uninterrupted Power Solutions (UPS), meanwhile, can be used to power electrical fences or to protect hardware.
Network – Thorburn can provide the full design of a wireless or fibre performance-backbone network with the capacity for high transmission.
Alarm systems – Technology empowered by deep learning algorithms, brings human or vehicle target classification alarms to front- and back-end devices.
Fire solutions – Thorburn designs and services a full scope of fire solutions for a holistic approach to fire safety.
To find out how Thorburn can provide maximum holistic security for your premises through these or other solutions, CONTACT US to book an exploratory meeting.